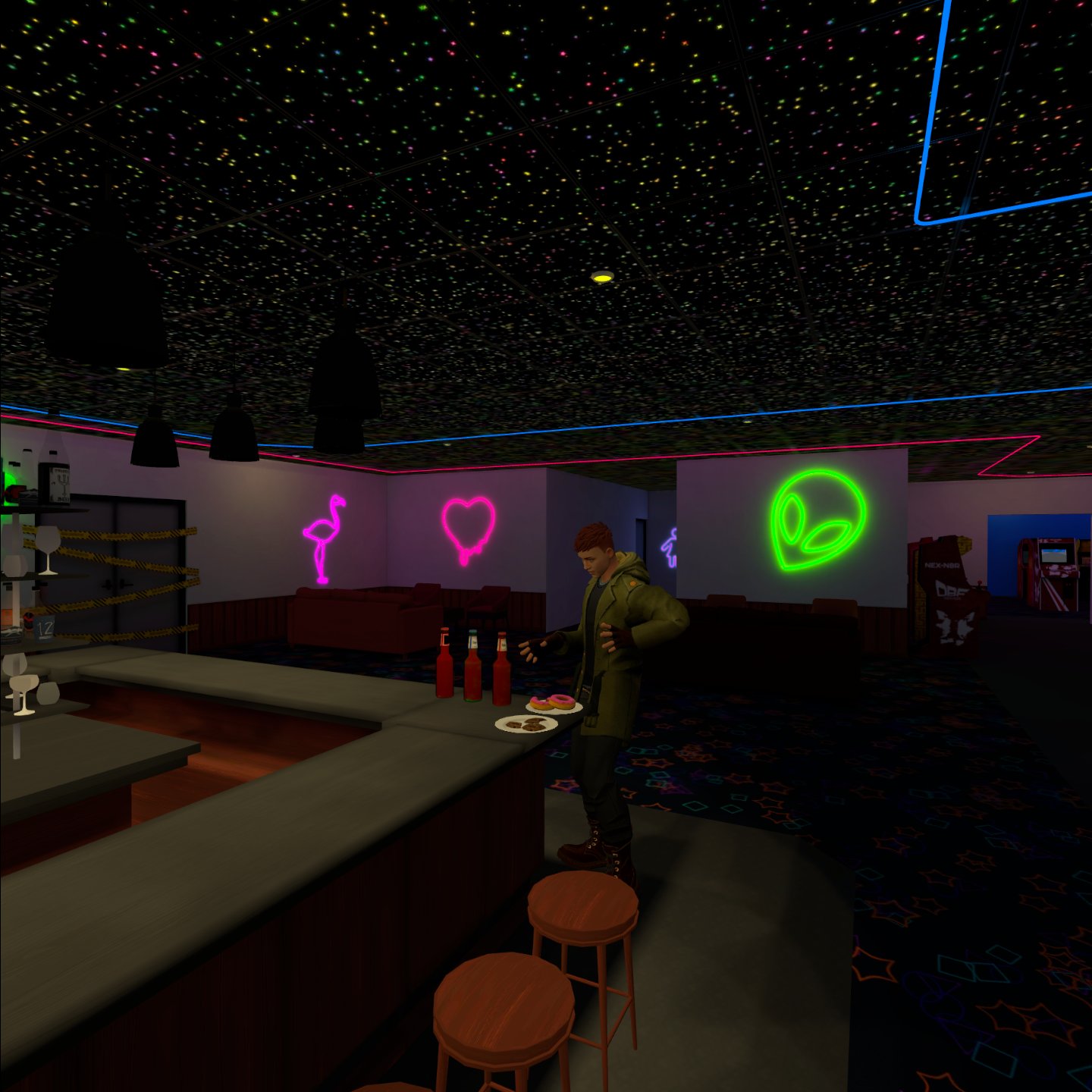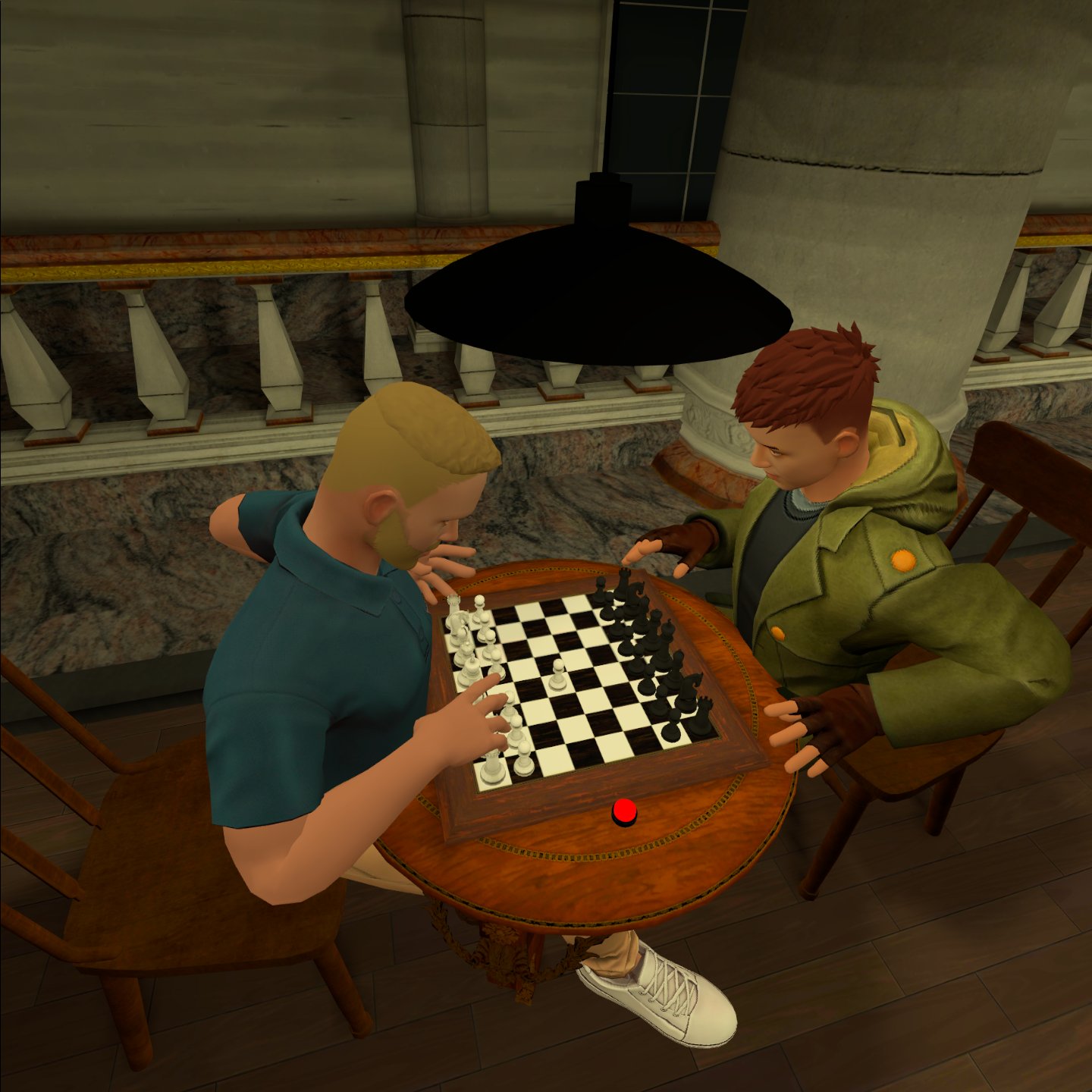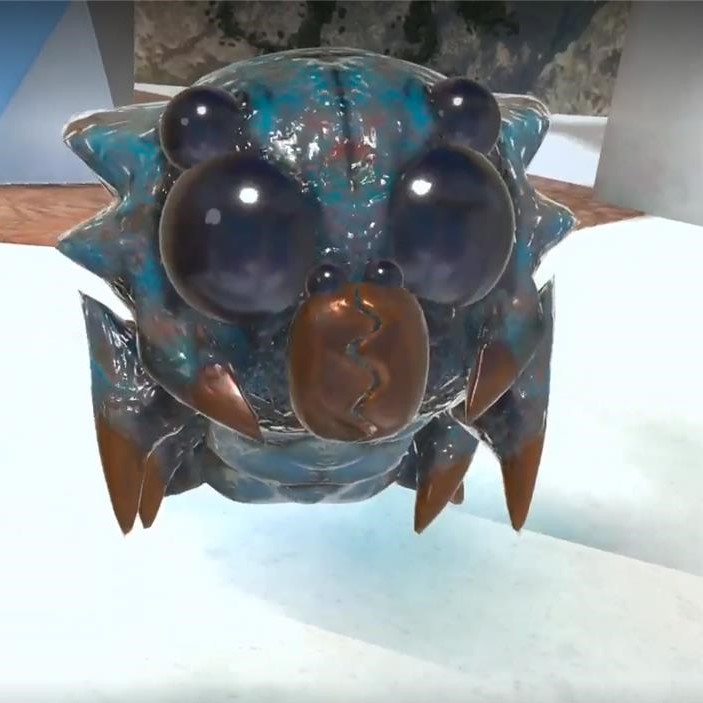 This update is huge so buckle up!
Arcade
Quarter Zone has been rebuilt to accommodate new backend servers, this allowed us to improve the following;
Avatar movement is now smoother
Avatars can sit on chairs and stools
Custom Avatars can be brought into the Arcade as opposed to the generic robots
Beer Pong mechanics have been rebuilt which means a smoother and more consistent experience
Rasnia FEAR
FEAR has undergone a similar makeover to the Arcade and has been rebuilt. The changes are less obvious, they include;
New Multi-player and voice engine
Smoother gameplay
Faster loading and unloading times
KOGs SLAM!
SLAM has had the same changes as FEAR, expect a smoother and faster loading experience
Apartments
Apartments have had a renovation, check out the following
You can now publish your texture changes so everyone can see them, invite your friends and show off your new décor
Load your favourite NFTs in your space and show them off to visitors
General improvements to loading times and movement
Demo apartments are back! The last lift in the lobby will allow you to visit any of the apartment deigns and customise them
Jumping and Crouching
That's right, you can now jump by pressing the B button (B stands for Boo Yeah!) in VR and crouch by pressing the right joystick in. There are a lot of uses for this, explore the VALT from a different perspective
Pets
This is a very early preview of the companion functionality in the VALT. You can spawn your pet by clicking on the "Spawn Pet" button in the Terminal Menu. There is still a lot of work to do in quality and functionality but this little fella will follow you around and be your new best friend
VALT Web App
There are a heap of changes, go to https://portal.rfoxvalt.com/space/apartments to check them out. They include;
NFT display assignment
PIN number creation, keep it to yourself or share it with friends and family
Name your apartment for easy identification
Much more coming, watch this space!
CitiXens
We have some sample CitiXens ready to go which we will turn on over the next few days, you will not have to download a new update, they will just appear at the login screen when ready. Personal CitiXens will follow very shortly after
Feature Toggling
We can now add features to builds and turn them on and off without having to push a new build, why?
This allows us to try experimental features for a period of time
Token gating, we can turn events on and off and allow for ticketed entry to districts
Plus a lot more!
Backend Changes
This is the biggest change of all but maybe not the most obvious, we have worked for the past couple of months on rebuilding our backend servers to bring you the smoothest experience and allow for scalability and flexibility. What will you see?
Faster load times
Much more capacity per space
Improved voice quality
Improved performance
Much more flexibility on what we can offer and build
We have been working day and night to bring this huge update to you and couldn't be more exited to share it. We have spent many hours testing and are happy with the performance and quality but please keep in mind that almost every line of code has been touched so there may be a new issue here or there, if you find any, please let us know at https://rfox.canny.io/rfoxvalt
ENJOY!!!