KOGs or Keys to Other Games are NFTs (Non-Fungible Tokens) that can be collected, traded, and be played in different RFOX games. KOGs act as in-game currency, unlock tournaments and skins, and provide VIP access to special events and virtual metaverse.
Anatomy of KOGs
KOGs have different elements differentiate each KOG. These elements also determine their value and utility. This guide will help you learn about the most common details:
Object Type
Rarity
Design
Border
Foil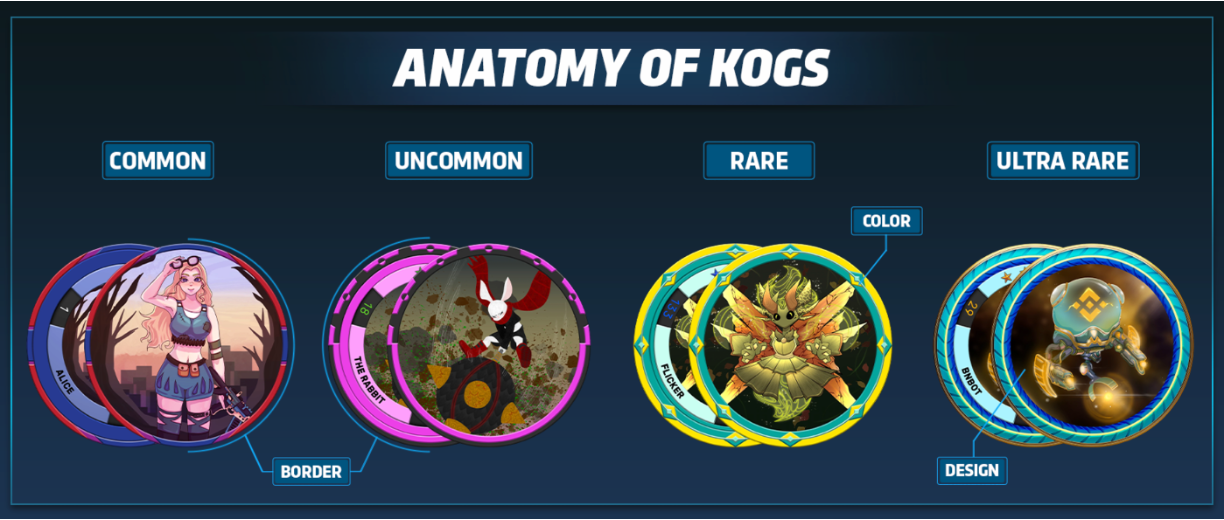 Object Type
While the NFT Collection is called KOGs in general, there are 2 object types: the Normal KOGs and the Slammers.
The Normal KOGs, or simply KOGs, are plain round KOGs. For example, in KOGs: SLAM!, these are stacked in the middle which you flip.
The Slammers are round discs with a silver or gold outermost border. In KOGs: SLAM!, these are what you slam to flip the stack.

Rarity
Rarity plays a significant role in the utilities of KOGs. KOGs and slammers come in 4 different rarities (Common, Uncommon, Rare, Ultra Rare)
The border's thickness indicates the rarity of the KOGs and slammers - the thicker the border, the rarer the KOG is.

Design
The design is the most distinct part of a KOG. It's what you see first in a KOG. The design is also used to determine the name of the KOG and which collection set it may belong to.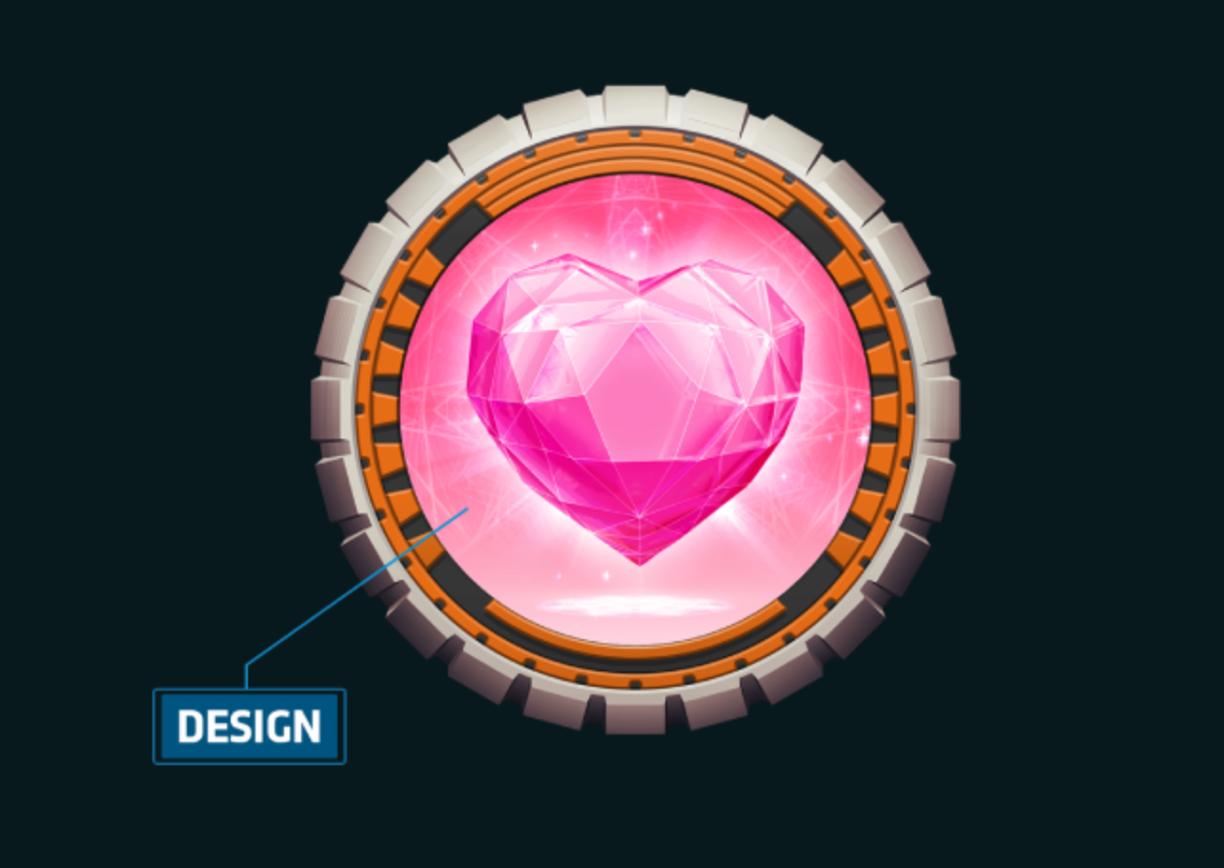 Border
Borders and border colors are important in collecting to complete Supersets and Rainbow Sets for staking.
Supersets are a collection of KOGs with different designs on one border. Here is an example: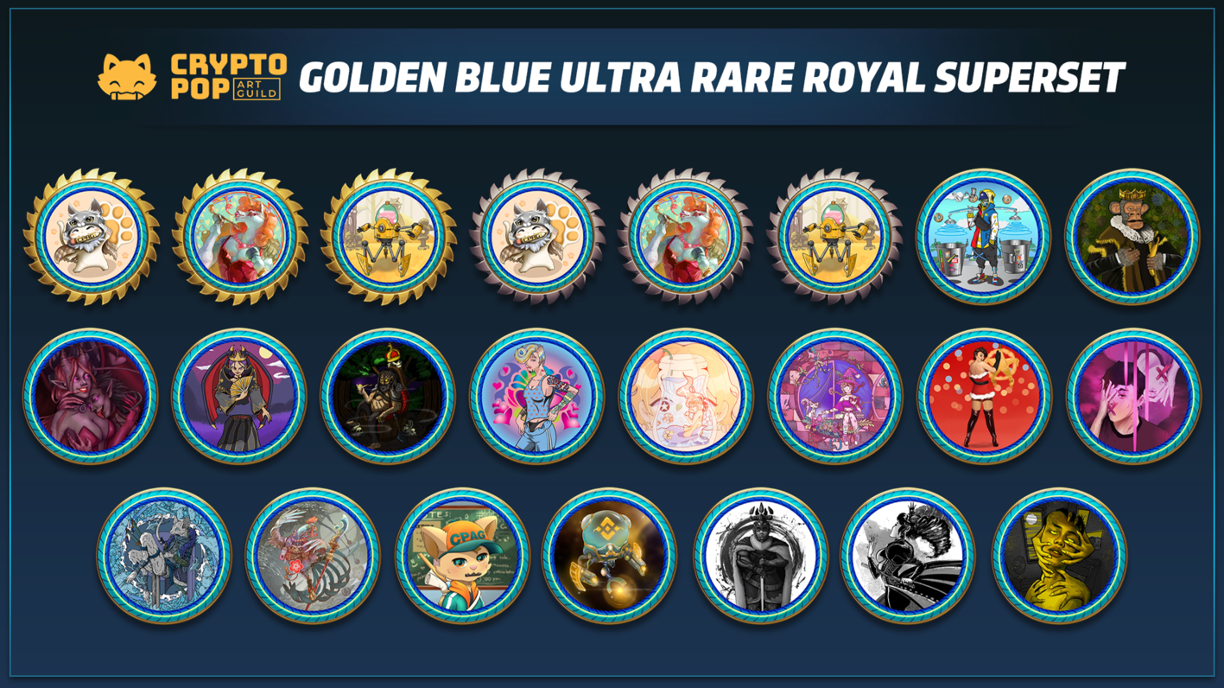 Rainbow Sets are made up of KOGs with the same design in all possible borders. Look at this example: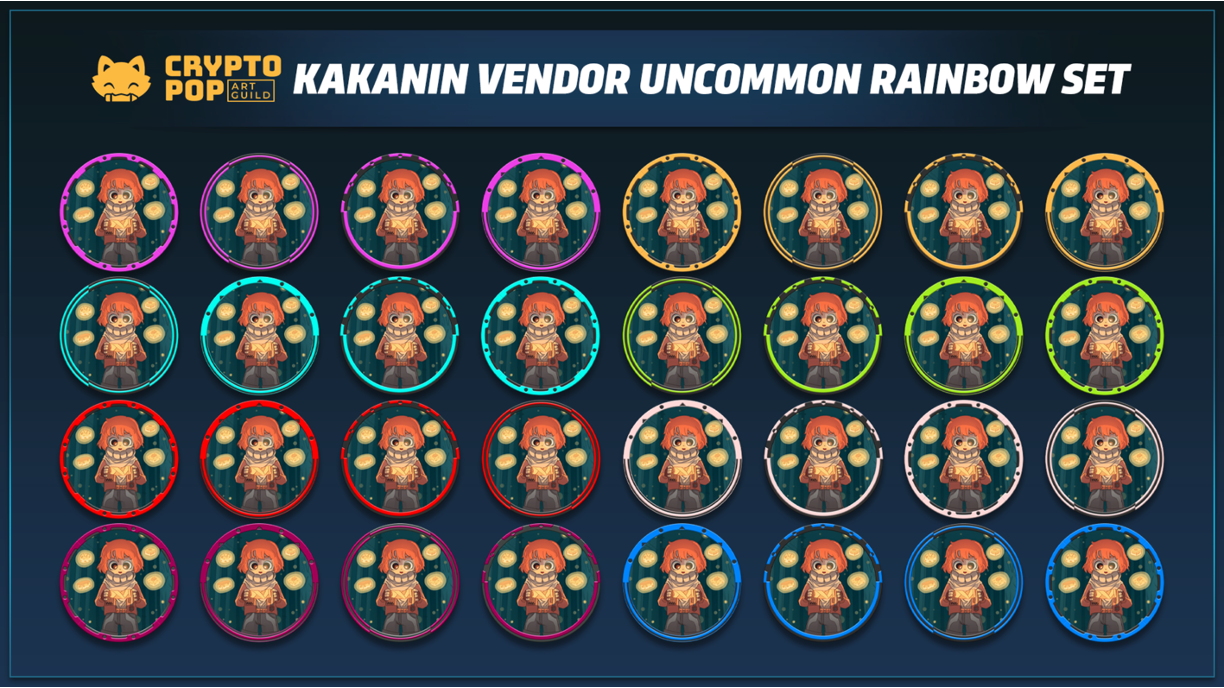 Foil
Every KOG has a special, truly rare counterpart - the Foil variant. Foils have basically all the same elements of regular KOGs, except that they have a certain "glow" in them. Check out these side by side comparisons: