There are two ways to log-in KOGs:Quest!
"Play" option: This allows you to play as a guest. However, please note that if you reinstall the game, your game progress will not be saved

"Connect with Wallet" option: This allows you to log in using your RFOX ID Account. Your game progress will be saved to this account.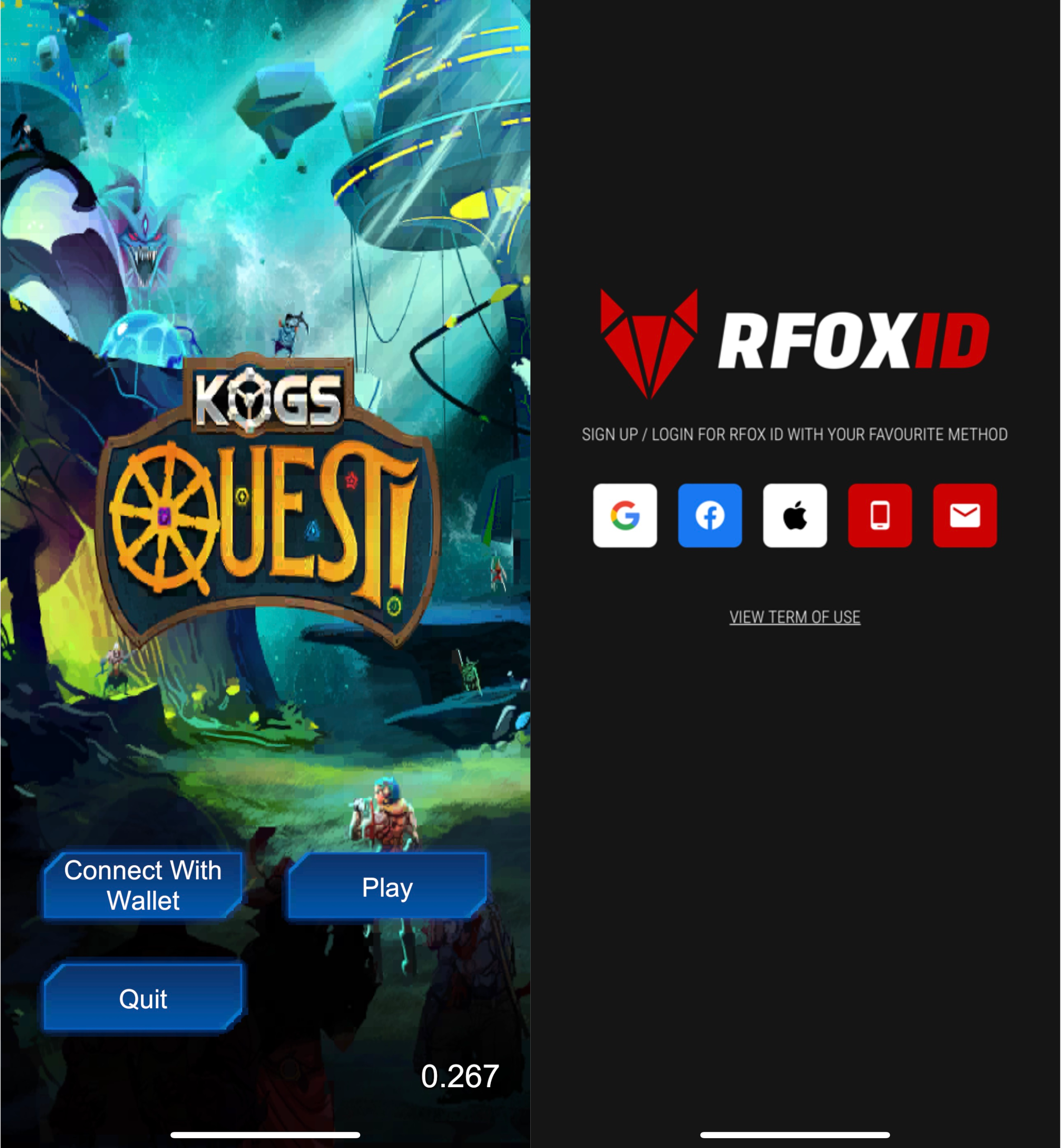 If you already have a RFOX ID account, please follow these steps:
Choose the platform where your RFOX ID was created.

Then enter your username and password
To create an RFOX ID account, follow the steps in Creating RFOX ID Account.